Welcome to Action 4 Schools
UN World Water Day – 22nd March 2020
https://www.worldwaterday.org/
We have celebrated UN World Water and have ensured schools that we support in Regent Village are ready for the preventative measures reference the potential COVID-19 outbreak in Sierra Leone by refilling milla water tanks. These schools recently ran out of clean water because of ongoing road works that have meant a cut in the supply from the local water company GUMA.
The cost of  buying 10,000 litres is around £38 and we encourage everyone in Gibraltar to call 8601 and donate towards the supply of clean, safe water to these schools that are in desperate need every day of the year and even more now with the COVID-19 threat.
SECONDARY SCHOOL PROJECT – Update March 2020
The Senior Secondary School project in Regent Village has been put on hold due to the COVID-19, we will continue to monitor how the world-wide outbreak develops and pray that it will not impact Sierra Leone or other African countries that do not have the necessary medical resources to contain a large scale outbreak, we hope to start the school building project in 2020 !
http://www.action4schools.gi/regent-senior-secondary-school-project/
Water Well Projects
Our water well tally is rising….. we have now provided 62 water wells and reached  over 26,000 children !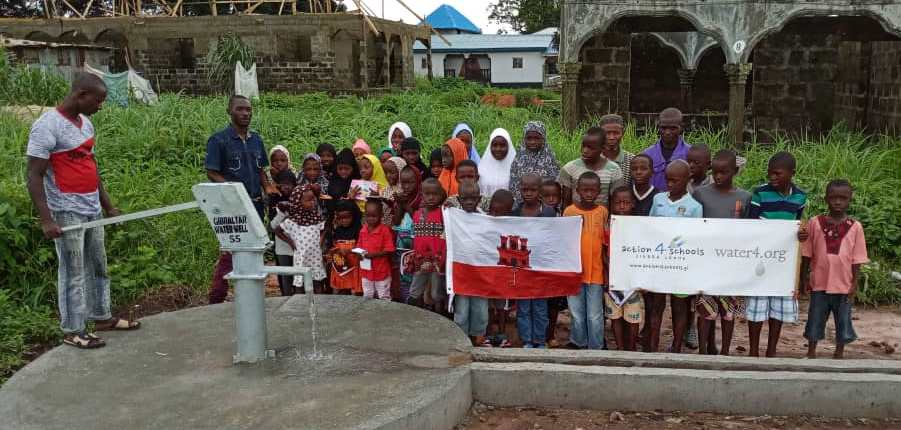 Water well Number 55 at Fatima Zahra School
(Jui-Western Rural District)
350 pupils benefit from this water well (provided August 2019)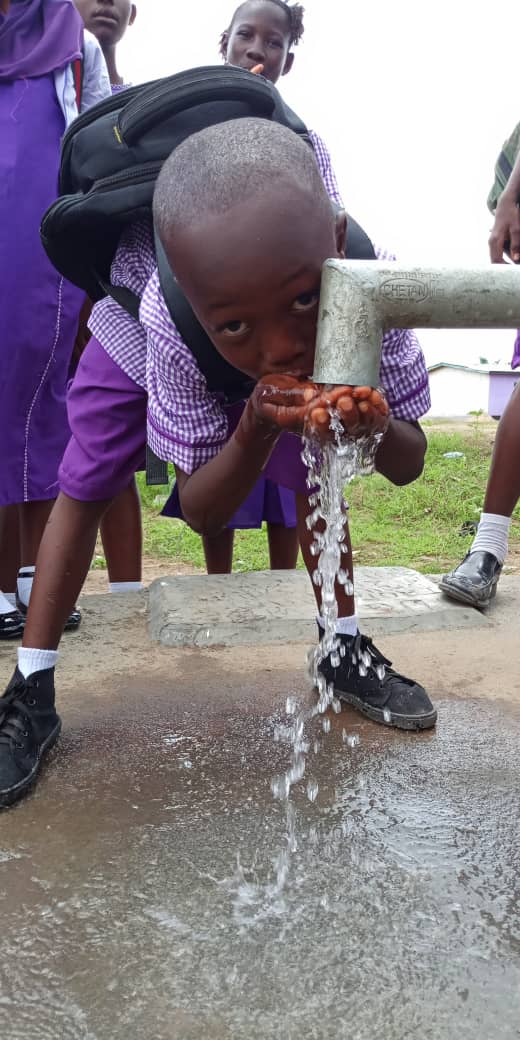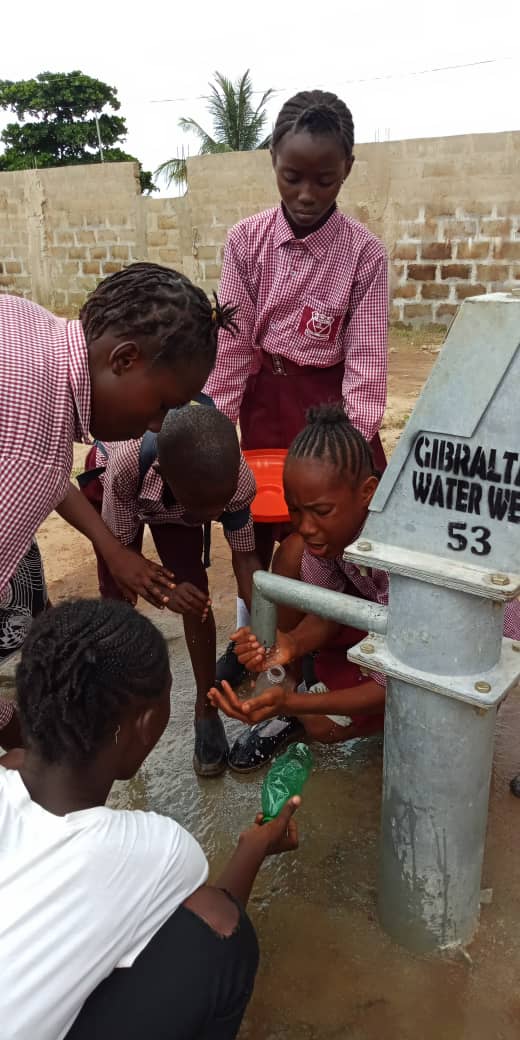 ——————————————————–
Help us make a long term difference by setting up a bank standing order today….
NatWest Bank
ACCOUNT NUMBER 48084352
Sort Code 60-60-60
—————————————–
Help us raise funds for new water wells and school projects… (thank you!)
————————
Water Projects….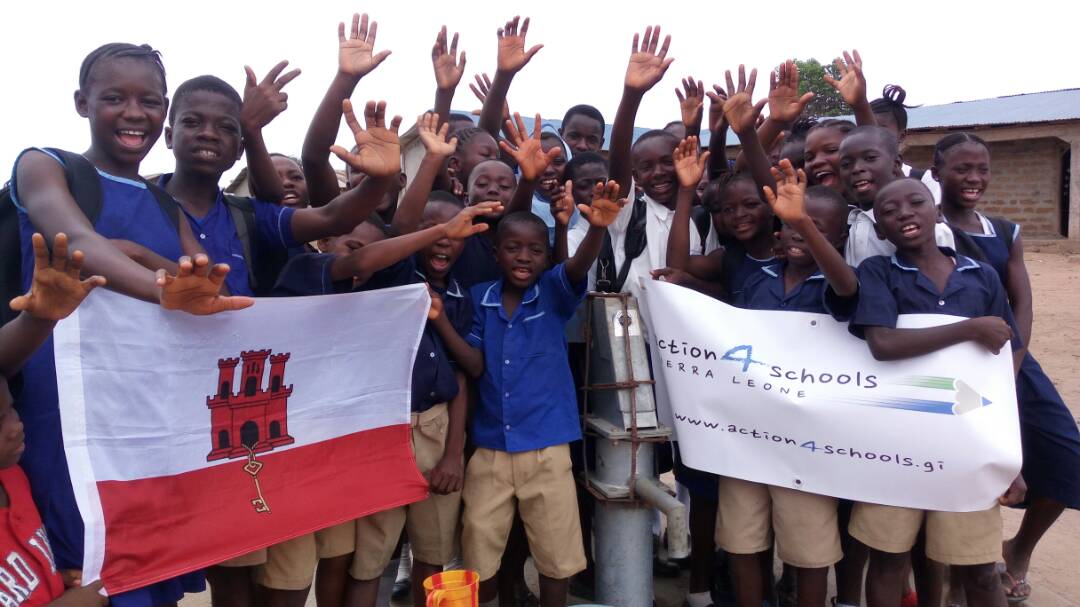 We have now provided 62 water projects and provided clean water to 26,000 children !!
http://www.action4schools.gi/water-well-projects/
——————————————————-

 ————————————————————
If you would like to make a regular difference, please consider setting up a monthly standing order.
Please don't wait for others to do it, "action turns hope into reality"
NATWEST BANK LINE WALL ROAD, GIBRALTAR A
Account Number: 48084352
Sort Code 60-60-60
We will turn your financial support into real, positive change, 100% guaranteed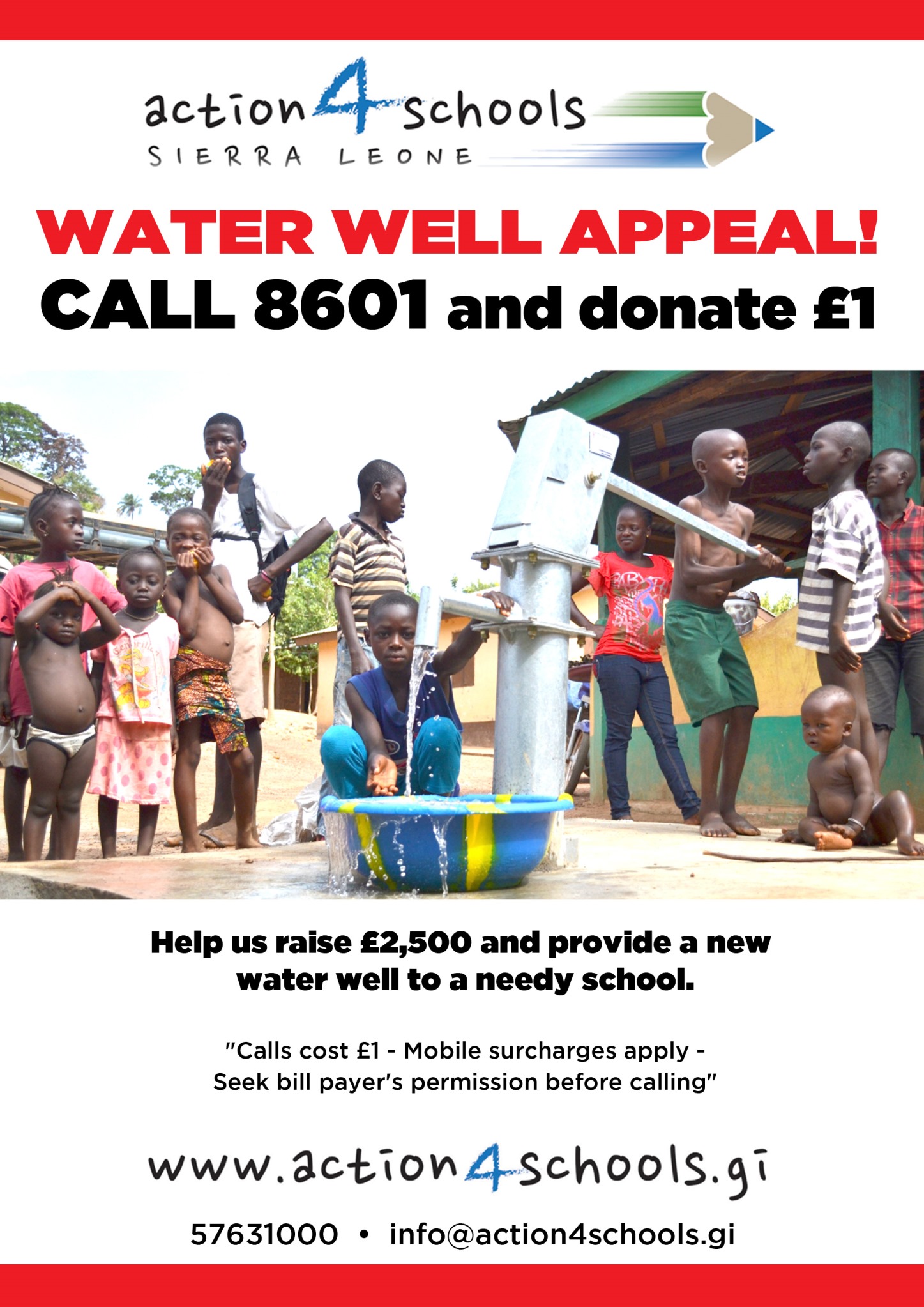 ————————————————————————————————————-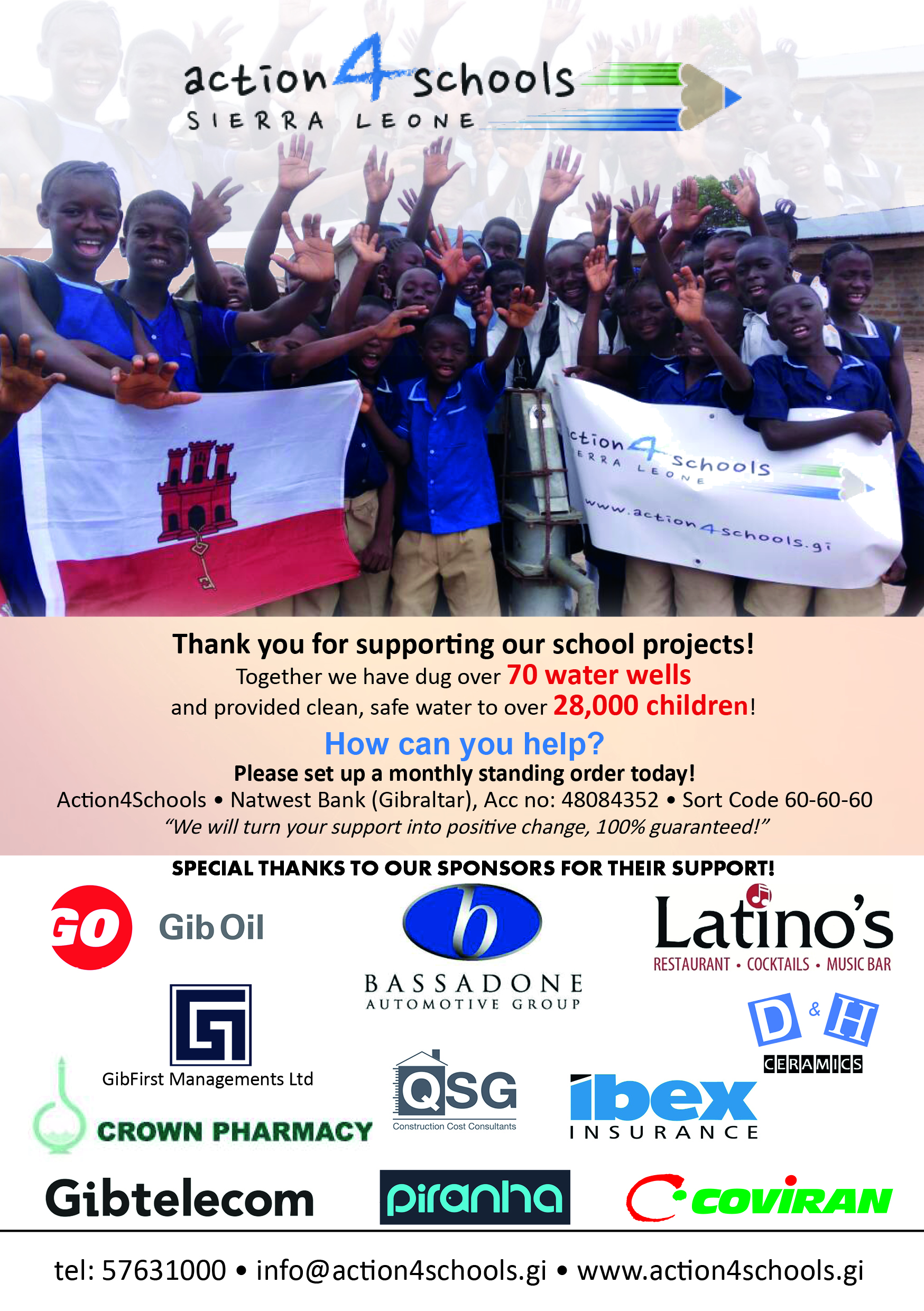 "One day we will all go from here…. when it is my turn I want to go knowing I thought about and DID something about others who had a rough ride during their lifetime"
Jimmy Bruzon, Founder