Kids4Kids Project – School Choirs Carol Singing at Morrisons
December 13, 2014 @ 11:00 am

-

10:00 pm

"Kids-4-Kids Project"
GIBRALTAR SCHOOL CHOIRS
We are very pleased to announce that school choirs will be taking part in our "Kids4kids" Project and will be singing Christmas Carols outside Morrisons and collecting funds for our "ebola orphans appeal".  The schools participating and their respective time slots are shown below:
11:00    St Paul's First
11:30    Loreto Convent
12:00   St Joseph's First
12:30   Bishop Fitzgerald Middle
13:00   St Mary's First
13:30   St Anne's Middle
14:00   Notre Dame First
14:30   Denise & Friends
15:00   Rendition Singers
15:30   Rendition Singers
16:00   —–available——
16:30   —–available——
17:00   —–available——
17:30        The Rabble
18:00       The Rabble
18:30       The Rabble
19:00       The Rabble
19:00       The Rabble
19:30       The Rabble
20:00  —-available——-
There are some slots available, anyone wanting to come along and participate is more than welcome !! Please contact us on info@action4schools.gi or call 57631000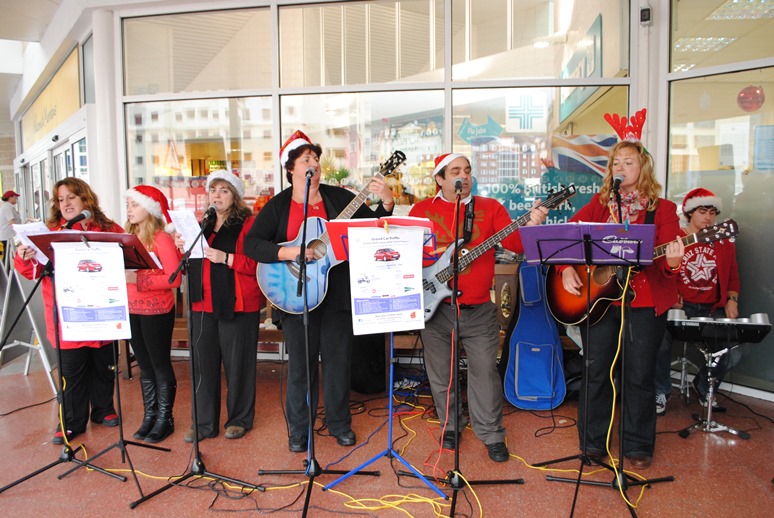 Please join us for a bit of Christmas fun and goodwill, volunteers needed !!
EBOLA ORPHANS APPEAL
We have launched our "ebola orphans appeal" in Gibraltar. All the funds raised will go towards the building of homes for 34 ebola orphans who have been taken in by UK Charity "Heaven Homes" http://www.heaven-homes.org/ The orphans are aged between 2 and 15 years and there is an urgent need to build accommodation for them.  Action4schools have donated £2,000 from general funds and will be launching a fundraising campaign during November and December.
Anyone wanting to donate to the "ebola orphans appeal" can do so by transferring funds to our NatWest bank account:
ACTION4SCHOOLS – SIERRA LEONE
NatWest Bank
Gibraltar Account Number: 48084352
Sort Code: 60-60-60
Or by contacting info@action4schools.gi or telephone 57631000
Thank you for your support, children in Sierra Leone need us more than ever!