Grand Raffle 28th June 2014
Our Grand Raffle Draw took place at the Royal Gibraltar Yacht Club, please see the winning numbers below: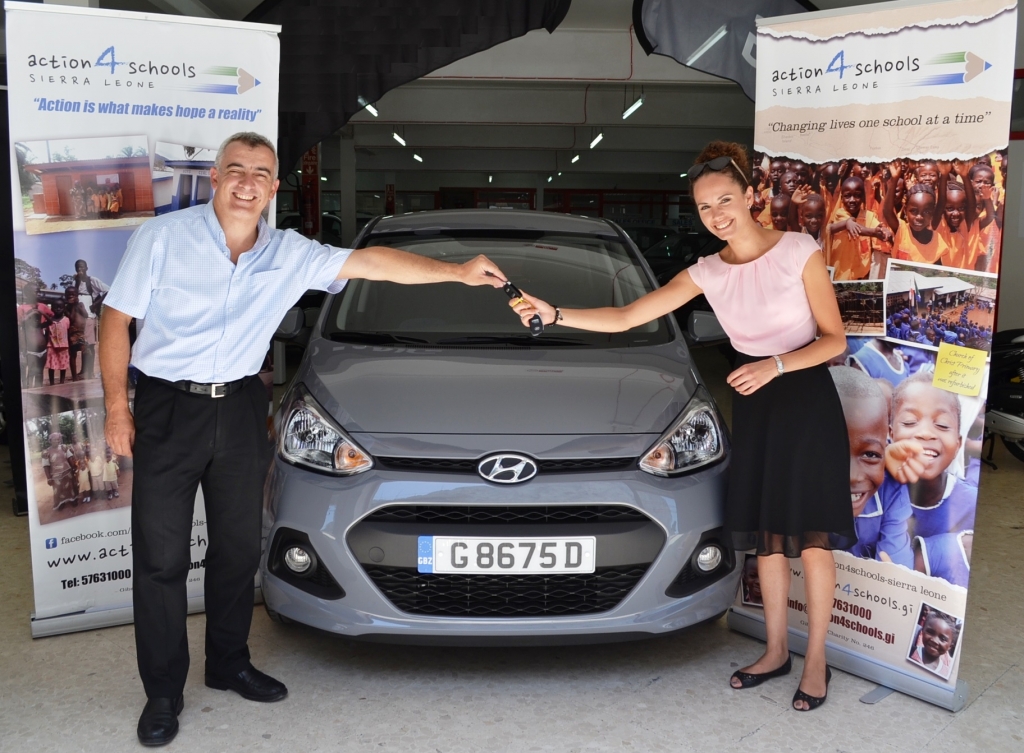 The 1st Prize Hyundai was won by a local Gibraltar company and they decided to sell it and donate an extra £4,000. In the photo is Jimmy Bruzon (Chairman) handing over the keys to Joelle Wahnon proud owner of the new Hyundai!
List of Winning Numbers
1st          1770 (Hyundai i1o)
2nd        6423 (Honda Motorcycle PCX)
3rd         6079 (Cruise for Two)
4th         1569
5th         3048
6th         4893
7th         3298
8th         3747
9th         4180
10th       8855
11th       8564
12th      7498
13th      4673
14th      2454
15th      5974
16th      1385
17th      5897
18th     7734
19th     4449
20th    7763
 Thank you for your amazing support!!!
We sold all 9000 tickets and raised over £39,000 for new school projects http://www.action4schools.gi/futureprojects/