Lady Patricia Kabbah Primary School is one of six primary schools in Regent Village.
May 2014 – We built a set of latrines and we committed to refurbish the school so it would have a solid building, clean water supply, electricity and suitable furniture, desks, chairs and school essentials.
Spring 2016 – Rocks & Playground Project During Spring of 2016 we began a project to flatten all the protruding granite boulders around the school in order to provide a playground area which the children could enjoy and where the children could assemble together. See our photo gallery above to view the projects which have taken place to assist this primary school.  
Summer 2017
We provided a 5000 litre water tank tower and hand washing facilities
Spring 2018
We built a huge 6 classroom building – a dream come true !!….. photos… http://www.action4schools.gi/lady-patricia-primary-school-regent-village/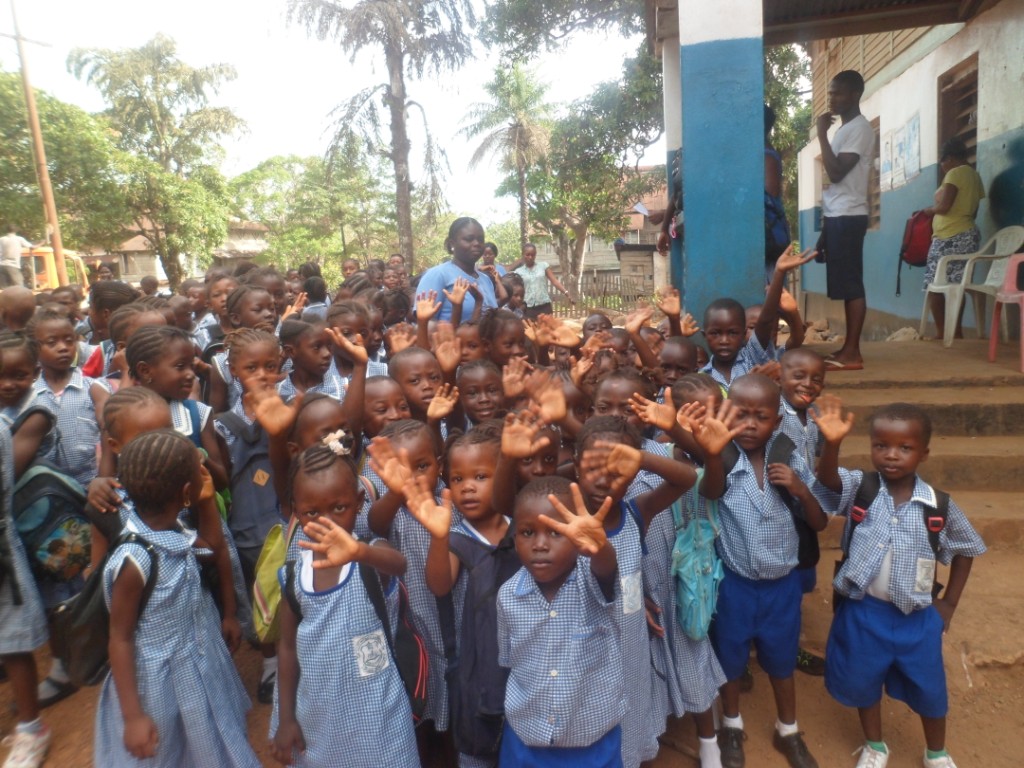 Thank you for your support, please consider setting up a monthly standing order so that we can make a regular difference !!